February 13th, 2014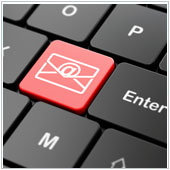 There are a number of important pieces of technology that businesses rely on in order to be able to operate. One of the most crucial being the server, which hosts the majority of most business programs. Many businesses rely on at least one server to host their email platform, which is most likely Microsoft Exchange. But some don't have room for a server, or would like another option, and with Hosted Exchange they have it.
What is Hosted Exchange?
Microsoft Exchange is first and foremost a messaging system. It offers businesses a number of services, including email, calendars, task management, address lists, and more. By integrating Exchange into your business, you can also gain the ability to access all of these servers from any location, on almost every device.
Read more.