November 14th, 2014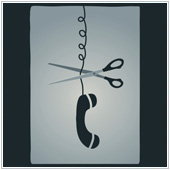 The cell phone and tablets are quickly becoming the primary communication device for many individuals at home. In fact, in 2013 it was estimated that 2/5 households in the US use only mobile devices for calls. Cutting the landline is becomingly increasingly popular, and some business owners are considering switching over to a mobile only system entirely.
Why a fully mobile system is tempting
Mobile systems and devices can be tempting for many business owners largely because they offer decreased costs and better overall calling features, not to mention business-centric apps that allow you and your employees to be more mobile.
Read more.