August 15th, 2014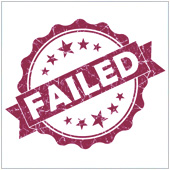 There are a number of beneficial tech solutions available to business owners who are looking to improve system efficiency or reduce operating costs. One of the most useful is virtualization, or the migration of physical systems to virtual counterparts. When virtualization is successful it can really help and support a business. However, there is always a chance that it can fail if it isn't implemented in the right way. To help avoid this, here are five reasons virtualization fails, so you can be on guard.
1. Migration is forced before it is ready
One of the biggest reasons virtualization fails is that it is pushed before the company is ready for it. For example, it could be that the IT team is forced to fast-track virtualization, resulting in staff being forced to drop all other tasks and focus on migration.
Read more.